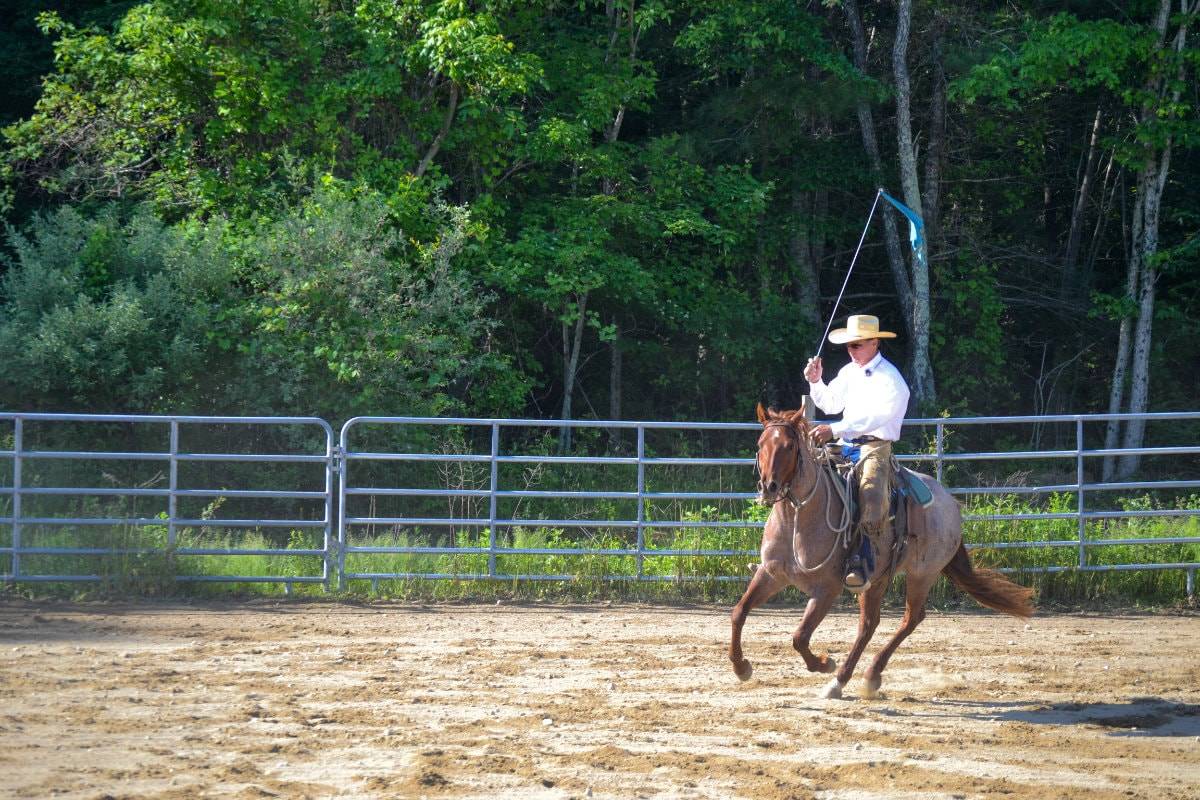 Creating Balance Between Horse and Rider Through Quality Horsemanship
Trainer and clinician Tom Curtin of Wilson, Oklahoma hosts clinics and camps all over the country. His goal is to share his knowledge of horses, teaching what he's learned from legendary horsemen, such as Ray Hunt and Buster Welch. His years of experience working on notable ranches, including the Four Sixes, King Ranch, Johnson Ranch and the 7D Ranch, have given him expertise in cow work, colt starting, horsemanship and ranch work.

WINTER CAMP
---
At Winter Camp Tom and Trina also accept a limited number of outside colts to ride.
The colts are required to stay for the full three months of Winter Camp.
If you would like to spend some time with the Curtin's during these months,
please contact them at 406-698-4670 or 406-839-4537.